What is the
Theatre Network NSW?
Theatre Network NSW (TNN) is the peak agency for theatre in NSW that works in partnership with similar organisations to lead, strengthen and support the professional theatre industry by building capacity in the small-to-medium and independent sectors, and connecting and working with the major companies.
TNN was created by the sector in response to a sector need, so we are committed to our program of work being based on evidence and on the input of our constituency. TNN was incorporated in December 2014 and now employs a Director to oversee its Associate Member program, manage the network's services and events, and advocate for and support capacity building across the NSW theatre sector.
TNN is established as a not-for-profit incorporated association with a board of experienced and passionate industry professionals. 
TNN's principles and vision align with the established and diverse needs of the NSW Theatre Sector some of which were outlined in Kim Hanna's 2011 report Scope for Theatre NSW. His survey was instrumental in formally addressing the sector's need for a body that can speak for it and through which it can speak. An overwhelming 91.6% of sector survey participants rated a NSW theatre networking body as critically important.
2015 was the network's first official year of operation with its Associate Member program being launched in 2016. Like the theatre sector we were established to support, TNN continues to develop its strengths, identify and overcome its hurdles, and determine new ways of fulfilling its purpose.
Theatre Network NSW believes theatre in all its forms is a fundamental form of human expression and social need that allows us, regardless of who we are or where we come from, to experience the power of the moment and intimately consider the dynamics that can bind us or make us different from one another.  Theatre is a powerful cultural form that can only be truly appreciated by being part of it. Participation is open to us all as humans. All we need to do is step in and allow ourselves the opportunity.
For those of you working in theatre in NSW TNN knows how hard it can be to sustain a life and career in theatre. TNN's principle purpose is to support you and to advocate for you.
However, TNN would also like to extend its invitation to connect to those who may not work in theatre but who value theatre, experience theatre or would like experience theatre. Theatre Network NSW is here for you to.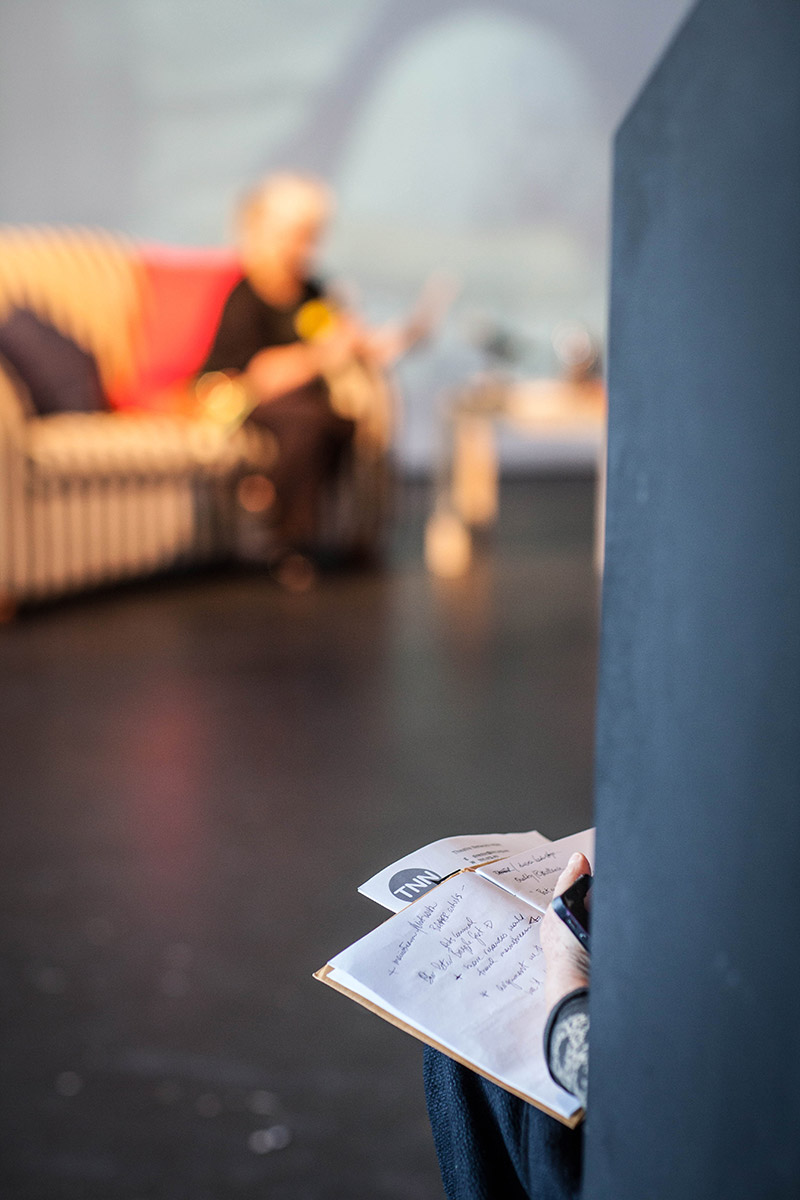 The principal goals of the organisation are:
LEADERSHIP: To be the leading industry service organisation for the NSW professional theatre sector.
CONNECTION: To increase connection and dialogue within and between all those involved in professional theatre making in NSW.
ADVOCACY: To be an advocate for the NSW theatre sector and to support those in the sector articulate their own successes, priorities, and challenges.
RESOURCES/NEW THINKING: To build and share a body of knowledge and resources with our members, our colleagues, our partners, government and others.
GOOD GOVERNANCE AND EFFECTIVE MANAGEMENT: To manage and govern Theatre Network NSW in a respectful, effective, accountable and environmentally responsible manner.
Better connecting and networking are absolute necessities if our sector is to thrive. NSW has a diverse and active theatre scene, but these very qualities can militate against deep sharing of experiences and knowledge. We are all busy in our own worlds, and it hard to find the time and space to come together with those beyond one's immediate circle of colleagues. TNN is committed to helping the sector to help itself by identifying and building on the skills and experience already amongst us.