Do you need a mental health day?
This coming Monday, 24th of October Urban Theatre Projects has a great event focussing on mental health.
As a b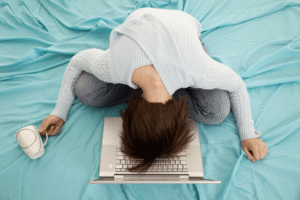 rief background, UTP has invited Director of Shoalhaven Arts and Health, Annette Tesoriero (an accomplished mezzo soprano, founding member of The opera Project, and an accredited instructor in both Mental Health First Aid and and in safeTALK
) to lead a 3-hour introductory mental health training for the arts industry. This will be followed by a Q and A with 
Simple Infinity
 Composer Liberty Kerr and UTP Artistic Director, Rosie Dennis who will talk about the process of devising a new work in the context of mental health and well being.
Date: 
Monday, 
24 October, 2016
Time: 10am–3:30pm
Location: Bankstown Arts Centre, 5 Olympic Parade, Bankstown
(5-minute walk from Bankstown train station and plenty of parking onsite )
Cost: $50* (light lunch included)
* 
A small number of spaces are available for independent artists free of charge.
Some of the questions addressed in the Mental Health First Aid Training include:
What is mental Health?
What are mental health problems?
How common are mental illnesses?
What is the impact of mental illnesses?
What is the spectrum of interventions for mental health problems?
What is Mental Health First Aid?
What are the signs & symptoms of depression?
What are the  signs and symptoms of anxiety disorder
First Aid for a panic attack.
What is psychosis?
Mental health problems and substance use problems.