Applications are open from 1 February – 31 March 2017The time has come again for our annual call for artist applications for Crack Theatre Festival as part of This is Not Art, happening 28 Sept – 1 Oct, 2017 in Newcastle.We're excited to be back in Newcastle for another year and another Festival, but we've got a few changes in store. Here they are: In 2017, we will select a smaller number of works and minimise technical and venue needs to allow us the resources to deepen our level of engagement with our selected artists. We're creating breathing space so that artists and audiences alike have the time and energy to wholly engage with the program, the wider This is Not Art Festival, and hang out at the beach all day with friends.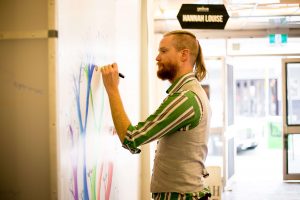 Source: Applications Open for 2017 Festival – Crack Theatre Festival
APPLY NOW or GET MORE INFO
Applications are open from 1 February – 31 March 2017.
Simply fill out our online form and you're done!
(or ask us for an accessible version and we will provide one or help you fill it out)
If you've got questions or would like to chat through your project or application before submitting (always helpful!), then send an email with your contact details to: cracktheatrefestival@gmail.com and we'll arrange a time to chat (face-to-face, phone or Skype).
---
Crack Theatre Festival: 28 September – 1 October, 2017 as part of This is Not Art in Newcastle, NSW
This is Not Art is produced by Octapod in collaboration with Critical Animals, Crack Theatre Festival and National Young Writers' Festival.
Check out the artist call outs for the other Festivals too via thisisnotart.org