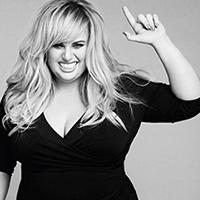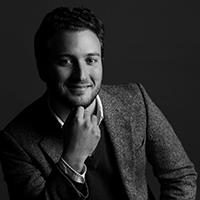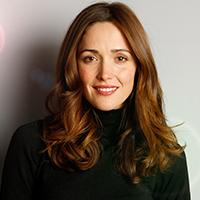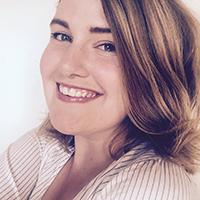 ATYP ANNOUNCE RECIPIENTS OF 2017 ROSE BYRNE & REBEL WILSON SCHOLARSHIPS
Following an even bigger response to the second year of applications, Australian Theatre for Young People (ATYP) international ambassadors Rose Byrne and Rebel Wilson are delighted to announce the winners of their respective scholarships for 2017.
With an abundance of talented young women pitching incredibly exciting projects, Rose Byrne had a tough job narrowing down the list for the 'Rose Byrne Scholarship for Emerging Female Leader in the Arts'.  However, after careful consideration Rose has selected NSW producer, director, writer and performer Julia Patey as her winner.
"It's with great pleasure I award the Rose Byrne Scholarship for an Emerging Female Leader in the Arts to Julia Patey. Her pitch featured a seriously ambitious and inspiring project, demonstrating her drive and passion as a young artist and her dedication to helping other artists achieve their potential. I wish her well for the year ahead and look forward to seeing what she achieves with the support of the ATYP team. Once again, making a decision on a recipient for the second year of the Scholarship was very difficult. The standard was incredibly high, providing a reassurance that there are plenty of talented, motivated and ambitious young women working in the arts sector."
Julia, an ATYP alumna, is absolutely delighted with the news. "I am so thrilled, honoured and excited to be the 2017 Rose Byrne Scholarship Recipient and can't wait to get started. Over the next 12-months I'll be undertaking an investigation, provocation and celebration of female artistic leadership in Australia and beyond. Rose is a staunch advocate for female artists, and I'm so excited that, thanks to her support, I'll be given an opportunity to examine where we are and where we need to get to when it comes to female artistic leadership. It's a total dream and I'm so humbled and very, very honoured."
Rebel Wilson also had an exhausting process to narrow down her applicants to the final five. After considering the merits of each she has awarded the 'Rebel Wilson Theatre-maker Scholarship' – awarded to an emerging artist interested in generating their own content – to Thomas DeAngelis.
Rebel is delighted with her choice. "I'm very excited to announce the second recipient of the Rebel Wilson Scholarship is writer and theatre maker, Thomas DeAngelis. His application was an absolute standout and I can't wait to see what he achieves in the year ahead. Thomas has a number of extremely interesting projects to work on and I know his year with ATYP will give him the resources and space to do just that. I was encouraged to learn that he has already experienced the nurturing environment at ATYP through other programs over recent years. Generally, it was excellent to read so many high quality applications and it was a tough decision again this year. Nicole Kidman gave me a similar opportunity when I was 24 where I got to travel to and learn in America and I really feel like this scholarship is my way of giving back for that wonderful experience that I could never have afforded myself when I was a young artist. Australia has so many talented, creative young people and these people need to be encouraged and supported. "
Thomas is very happy with the news. "I'm delighted to have been awarded this scholarship, which will give me the chance to work at ATYP with some of Australia's canniest theatre makers. Obviously, one of the cooler perks of the prize is my own desk (!) at ATYP, as well as the time and space to develop new work. The greatest gift of this scholarship is the support that comes with it – it's the chance to create something that will hopefully stand the test of time, and be thought-provoking and relevant to today's audiences. With this opportunity, I want to continue to improve my craft, tell stories, and excite audiences."
The two winners will spend the next 12 months working with ATYP to realise their respective goals. Both artists will be in contact with the ambassadors throughout the year to update them on their progress. The 12-month scholarship will culminate with both recipients travelling to Los Angeles to work on a project with the Australian Theatre Company and to be profiled at the G'Day USA Gala in January 2018.
Source: 2017 Rose Byrne & Rebel Wilson Scholarship Winners Announced | ATYP