Chantal Bilodeau, Founder, Artists & Climate Change and Artistic Director of The Arctic Cycle invites you to join this international event from your own community.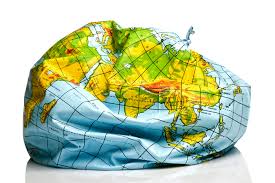 CALL FOR COLLABORATORS
Climate Change Theatre Action (CCTA) is a worldwide series of readings and performances of short climate change plays presented in support of the United Nations COP23 meeting chaired by Fiji and hosted in Bonn, Germany.
Climate scientists estimate we have fifteen years to decarbonize the economy if we want to stave off the worst impacts of climate change. The time for action is now. But action requires a hopeful vision of the future. For CCTA 2017, we are asking: "How can we turn the challenges of climate change into opportunities?"
WHEN: October 1 – November 18, 2017
WHERE: Wherever you are.
PROVIDED: A collection of 50 short plays from over 25 different cultures that address an aspect of climate change; a list of resources to help make your Action effective and unique; organizational and marketing support; and a lot of enthusiasm!
YOUR CONTRIBUTION: You agree to organize and present an event between October 1 and November 18, 2017 using at least one of the plays in our collection. Your event can be as simple as a classroom or living room reading or presented to a larger audience in a theatre. (Please note: We cannot provide funding for events.)
Visit their webpage for more details and the list of participating playwrights. Contact Chantal and associates at ClimateChangeTheatreAction@gmail.com to register your event, and get access to the plays and the complete guidelines.
CCTA is a collaboration between the Center for Sustainable Practice in the Arts, NoPassport Theatre Alliance, The Arctic Cycle, Theatre Without Borders, and York University.