ARE YOU INVOLVED IN PERFORMING ARTS TOURING IN AUSTRALIA?
Or would you like to be?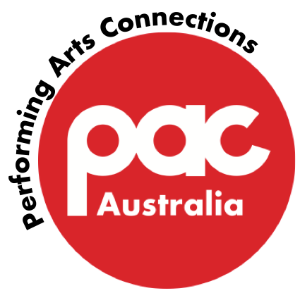 You should know about Performing Arts Connections (PAC) Australia's newly-released Arts Market Summary.
A must-read for anyone involved in performing arts touring in Australia, this free report maps the key objectives, target audiences and outcomes from touring markets and showcases across the country to provide clarity around the opportunities available for both presenters and producers.

PAC Australia thanks Merryn Carter for her assistance and the representatives from each organisation for their participation in the research.

In addition to the existing WA, VIC, SA & QLD state-based showcases referenced in this report, Arts on Tour in partnership with the NSW & ACT Performing Arts Centres Association, presented a new event earlier this month, SALON. Rather than a showcase, SALON aims to facilitate relationship building and collaboration with short, lo-fi pitches from both presenters and producers. Based on the success of this initial pilot Arts on Tour and NAPACA plan to make this an annual event, which will be included in future editions of the Arts Market Summary.