A Day In My Life …
In The Not-Too-Distant Future
It's just past 6am, and there's a discernible breeze coming in from my open window. My day starts like any other day. I pull on my sneakers and make my way along the track leading to the Cooks River. Greeting my friends Clare, Donna, Dan and several other neighbours, we begin to trace-with our bodies- the passage of waterway through Wangal, Gadigal and Gameygal Country as choreographer Aunty Vicky leads us through a meditative ritual of reflection and remembrance. This has been the bedrock of my morning routine for years…it must've been not long after Prime Minister Stan Grant adopted the Uluru Statement, when local councils formally restored custodianship of the waterways to their traditional owners.
After a shower, strong hit of coffee and a quick morning news scroll on Tik Tok (which has been going from strength to strength since its Murdoch takeover and network dump during the Great K-Pop Revolution), I head over to pick up my e-bike from Reverse Garbage. As a proud inner westie, I cannot be more chuffed about this local artist driven superstore which has become an engine of Australia's economic renaissance since the indefinite cessation of our trade relationship with China.
Half an hour later, I'm cycling through Hyde Park and stop off to check out the new work-in-progress statues being erected along Distinction Drive. I make some minor notes to take back to the sculpting team: Anh's paintbrush needs a tad more texture, Deng's gavel needs more weight. But Yassmin…Yassmin is perfect.
Arriving at the office I'm greeted by my stressed out EA, Robert. Apparently, there's been a technical glitch over at the theatre in the old David Jones site. And it's only 3 hours before showtime. Robert used to be CEO of one of the country's biggest banks, before the great Creative Occupation of Martin Place, so he's not always the sharpest tool in the Arts Cabinet. But he did come to us as part of the Artsmaker program for Corporate Layoffs, and what he lacks in experience, he makes up for in enthusiasm.
After all, if it wasn't for the opportunities generated by what our detractors have described as a "glorified rehabilitation program," who knows where those pesky tax fraud charges would've led him? So, armed with a plan of the venue's lighting rig and a screwdriver, I send Robert on his way and hope for the best.
I'm priming myself for a big day of meetings. First up's a decision meeting on our latest assessment round. My team are ready and waiting by the time I get to the boardroom, except – I notice – for my chief of staff. I'm informed Maya's been called into last minute rehearsals for the revival of that much loved Australian classic, The Coconut Children. I'm disappointed as I rely on Maya's empathetic eye for detail in these decisions but it's our policy that everyone employed in the ministry maintains an active arts practice, so we are more than equipped to handle the absence. I make a mental note to review Maya's e-log on Braintalker and we get started. Apart from my team, we've got Ash from Platypus Shoes, Hattie from the soup kitchen and Jelil from the building site next door joining us on the panel. The recent reform of our funding criteria enables us to work at a brisk pace: Does it make you laugh? Yes. Does it make you cry? Yes. Does it make you feel? Yes. Approved.
Then the conversation pivots to our Cultural Equity Policy, which is in final drafting stages. There's division about the continued use of the word 'diversity.' It ghettoises the 'white experience', one staffer argues. And implicitly frames white people in the margins of the new Indigenous and BPOC centre, even whilst purporting to talk about "inclusivity." It's a salient point. However, others are still in favour of the word, citing a range of reasons from its usefulness as a shorthand to the fact that it's the term our parents' generation had to weather, so why not this generation? I already know which side of the argument I fall on, but I decide to adjourn the discussion to buy some time to come up with a unifying strategy around a contentious issue.
I grab lunch at my desk, deftly juggling a call from the Chairperson of what was once known as 'one of the Majors'. It's a charged conversation. 'In the end,' I find myself repeating, 'it's a matter of audience. I'm sorry Jane. But you and I both know that the Eurocentric model of 'excellence' just wasn't getting bums on seats…"
I put the phone down and heave a heavy sigh, staring out at the galleries, studios and theatres of Macquarie St. Even now, after all this time, I find it baffling that a small but vocal minority would object so vehemently to the dismantling of funding hierarchies and the democratisation of cultural value.
Then again, once upon a time I never have imagined I'd be Arts Minister. My great grandparents died of starvation. Literally dropped from lack of food. My grandmother's best dreams for me – even though she felt the sun shone out of my baby bottom-barely extended to me staying alive and maybe one day becoming a bank teller. And when I think about the travails of my own career: the early years of invisibility; the constant pushing against invisible ceilings; the growing interest in my "marginal" identity and requests to "speak to it" as if it was a "high-worth asset" in the arts exchange of my cultural capital; the waves of performative white allyship each one more toxic than the last until finally – all the talking and waffling and arguing was brought to a sudden halt with the Darian vaccine. Besides succeeding where Pfizer and Moderna hadn't, its unintended side effect of neutralising the genetics of fear conditioning – attributed to a glitch in its MRNA code – slowly but surely set the path for a new agenda. Yesterday's ceilings reconfigured, and became stairways for change. As if by magic.
"Minister?"
Maya's back. I shake myself out of my reverie. We have our usual three o'clock, going through reports, budgets, upcoming events and the travel diary. Scheduled for the following week are one on one sessions with all 50 Hothouse Residency artists in Mudgee, before Festival Opening night, which is expected to attract record foot numbers, as well as those streaming in. I make a note to check in with the Department of Broadband about bandwidth requirements for the event.
Then it's off to the Opera House creche to pick up the grandkids, before treating them to an evening of parkour at The Rocks. After all is said and done, perhaps the piece de resistance of my legacy is building a night-time economy for under 12s – successfully mitigating the melatonin deficiencies of the COVID generation.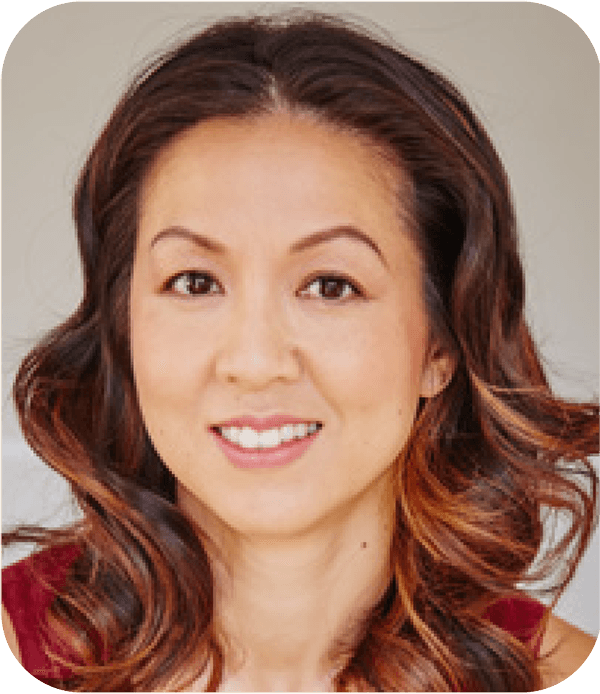 Jenevieve Chang
Jenevieve Chang is a multi-hyphenate creative with 20 years of experience working across disciplines. As an actor, dramaturg and director, she has worked with The National Theatre, Young Vic and Yellow Earth Theatre in the UK; and Bell Shakespeare, Griffin and Monkey Baa in Australia. As a dancer, she has toured and performed in Berlin, Montreal, Cardiff, London, Ljubljana, Vienna, Beijing and Shanghai.
Jenevieve's memoir,The Good Girl of Chinatown, was published by Penguin Random House in 2017. She's currently working as a story developer for film and television, and working on a new play with Monkey Baa Theatre about a young Chinese boy's journey to the Australian goldfields.