Do I Come Here Today
To Bury The Arts?
Dear friends of the Arts community—and isn't that every one of us, whether we work in the Arts or whether we are simply the audience, the appreciators of creative work and talent: on the stage, at concerts, operas, recitals, art exhibitions, and literary festivals—I do not have to tell you that these have been difficult times. I do not have to tell you that we are all feeling battered by the storms and isolation of COVID-19, of devastating bushfires, of unprecedented weather events, and by the economic results of all those elements.
So, do I come here today to bury the Arts? Am I here to tell you that the NSW Government has no more money for the Arts, and no option but to drive a last nail into its coffin, that there is no New Normal on the horizon?
This government takes your faith in us seriously. Your vote for us was on the basis that we would protect you, that we would provide each person with the opportunity to realise a livelihood, and that you could have the means for recreation after your toil. The challenge remains for this government to maintain that focus while meeting the demands placed upon it by extraordinary and difficult times.
When considering the future of the Arts, we have particularly considered our young people in the Arts community, for the future truly and rightfully is theirs. In saying that, we do not discount the enormity of the skill and dedication those older Arts professionals have given us, but the future is not their time.
As the Arts Minister, I have directly interviewed very many people who work and study in the Arts sector. These are passionate people with big aspirations. I cannot tell you all their stories in this place and time, but I will tell you one story of a final year acting student who was looking forward to finishing her degree program and to beginning her career as a stage and screen actor. She transformed a small corner of her living room into a multipurpose television, drama studio and theatrical stage, where she spent many hours rehearsing a play that she may never get to perform, and she transitioned her studies to an online environment.
Now, if you stop and think about it, you might consider it incomprehensible that one could convert the practical and people-centric craft of learning acting to an online, solo pursuit. This young woman admitted to me that she felt discouraged and devastated, not only by the ravages to her craft, and fear that her university studies could be dissolved, but with her worry for others: for her Arts community, for her wider geographic community as it went into lockdown and quarantine, for her family and friends. We too have shared these fears: that we or our loved ones would succumb to the pandemic; that new economic realities would create an insecure future for the work and play of our old lives; that perhaps indeed, the joys of the old world might be unable to be resurrected. We all have wondered: Will we ever return to normal, or will there be a new normal, and if so, what will a new normal look like for me?
Collectively, the people I interviewed expressed similar concerns about the current situation and their fears for their futures. You might, therefore, be wondering why I choose to reflect on this one person's response to the pandemic and the potentially uncertain future of the Arts? It is because that one particular student of the Arts has touched a nerve, with an idea that this government has listened to very closely, an idea that we have weighed and considered from every angle and have decided to adopt. It is an idea about the future.
While I have focussed here today on how this one acting student looked fear in the face and carried on, I know that it has been the same for every one of you. Each has had his or her challenges to confront and to negotiate. I say, take a bow, because this is the behaviour of winners.
So, am I here to bury the Arts? Absolutely not!
I am here to tell you that the NSW Government has listened. I am here to tell you that the NSW Government recognises, as the Arts student I have referred to so aptly said it: 'there are people who know more about the Arts than those elected to government, who wear suits and sit in a big office'.
We will be establishing a committee of representatives from the Arts. They will be from theatre companies, and they will be artists, actors, performers, writers, musicians, and students from all areas of the creative arts. Together, we will devise a strategy to not only keep the Arts alive in a post-pandemic and climate-changing world, but we will consider and implement a reimagining of the Arts in a new and different future.
Consider this: prior to the pandemic, Arts students were primarily catered for on-campus with face-to-face teaching and hands-on technology. During COVID, it became necessary to rethink the Arts, and a quick transitioning to online learning took place, with online performance to online audiences. As our young acting student has pointed out, if we can do it in a pandemic, why not offer learning modules and performance opportunities in the digital space as part of the new normal, providing outreach to those who live remotely and overseas, who would not normally be able to benefit from the excellence that we can offer. This idea opens up new markets and new opportunities.
The Arts community cannot do this alone. We will need you, every one of you who desires a job within entertainment, and a future enjoying entertainments. We will need entrepreneurs, researchers, sponsors, donors, benefactors and legacies.
Today, I announce that we have established EMEFA, the Enduring Multi-Economic Foundation for the Arts.
When you visit emefa.nsw.org you will find a two-part EMEFA communications hub. One component of the hub – called CARE – is where we will welcome submissions from all participants in the Arts, including those who make up our Arts audiences. This government wants all stakeholders to participate in the decision-making for this inspiring new project. The second component of the communications hub – called GIVE – will welcome communications from individuals and corporations who are keen to financially support this exciting new Arts endeavour.
It's time to rethink the arts, to be bold and innovative. Governments tend to follow and support traditional expressions of art but this government wants more innovation, to encourage research into new learning and new entertainments. Give us immersive experiences, give us an art revolution. Let us start something new. It's time to think outside the square, to be bold—no idea is off the table. We want history to look back and say: New Arts started in Australia.
Send us your submissions and support for EMEFA and together we will start an arts revolution, and create an exciting new normal.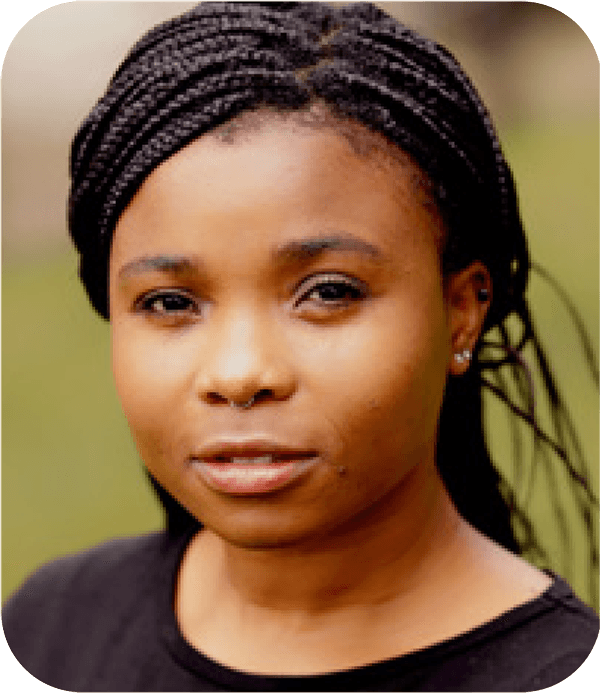 Emefa Ezou
Emefa Ezou is a stage and screen actor, a storyteller and an aspiring entrepreneur. She currently lives in Wagga Wagga and has just completed her bachelor's degree in Stage and Screen (Acting).
She appeared in several university productions including William Shakespeare's Romeo & Juliet and Macbeth where she played the roles of the Nurse and one of The Three Witches. She wrote and directed a short film titled Sorry and for the 2020 Bloom Festival she completed her most daring project by performing a one woman show which she wrote and self-directed.
In 2018, she was awarded a grant by the Department of Prime Minister and Cabinet to produce her short animated film No Place for an Alien.