With over 2000 submissions to the Senate Enquiry into the Arts Budget 14-15, we know that the arts sectors voice will be heard. Next lies the 31 July feedback on the NPEA guidelines.  Time is ticking…here's a way to provide feedback without having to do the hard yards yourself. TNN's second Five on Friday survey asks five little question with big repercussions: Five on Friday 2 NPEA Feedback TNN survey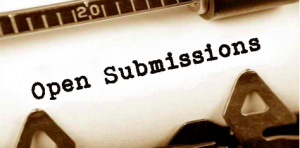 Congratulations to all who submitted. On top of all that you do already, your submission was a another yet important level of dedication to the arts and our profession.
Theatre Network NSW has been going through those submissions as it develop feedback to the Ministry for the Arts on the draft guidelines for the National Program for Excellence in the Arts. We've used our discussion with stakeholders and our own sector knowledge to draft our latest Five on Friday (5 Question) Survey. This survey will add, confirm, adjust our response to the NPEA. It takes under a minute to complete and will be used to add to the NSW theatre sector voice in this tumult.
Whether you're at the National Play Festival, in rehearsals, in the office, on tour, at home, in meetings….Theatre Network NSW can and will provide support and advocacy.