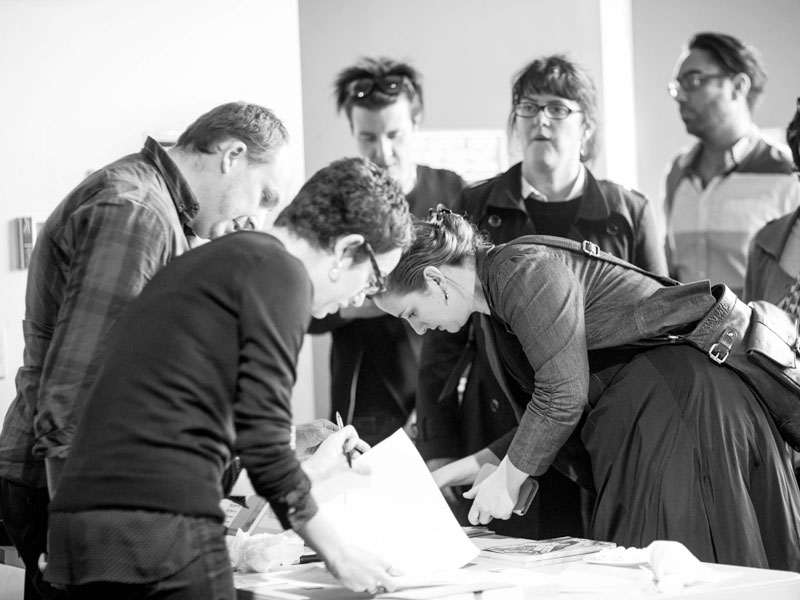 Senate Inquiry Meetings If you submitted to the inquiry and have been invited to present to either of these hearings we invite you to one of two meetings on Tuesday, 3rd of November. These meetings have been developed by TNN, Feral Arts, Paul Abood, and ArtsPeak to help you prepare and meet with others who are presenting. Whether or not you can come to some or all of a meeting it will provide a wonderful opportunity for witnesses, and our sector more broadly, to speak confidently and accurately to the Senate Committee. You are welcome to either or both meetings which are as follows:
Date: Tuesday, 3rd November Meeting 1: Western Sydney 10am-1pm Venue: ICE (Information + Cultural Exchange Inc)
8 Victoria Rd
Parramatta
Corner Villiers St (10 minutes walk from train station or Ferry)
Meeting 2: Central Sydney 5-8pm
MEAA Meeting Room,
Ground Floor, 245 Chalmers Street
Corner Redfern St (5 minutes walk from Redfern Station) If you have any questions about these meetings, please don't hesitate to contact Jane Kreis at director@tnn.org.au or on 0409 814 067.
Sydney Public Hearings Information
Senators Lisa Singh, Nick McKim and Glenn Lazarus (chairperson) listen to submissions at the hearing.

The Sydney Public Hearings concerning the Impact of the 2014 and 2015 Commonwealth Budget decisions on the Arts are confirmed for
Wednesday 4th November in Western Sydney at Gold Room, Mantra Parramatta, Cnr of Parkes Street & Valentine Avenue, Parramatta, NSW; and

Thursday 5th November at 

The Portside Centre, Portside Rooms 1 & 2, Symantec House, 207 Kent Street, Sydney.
The hearings are public and we encourage as many people as possible to come along and show their support. Full programs for those days are available at the Australian Parliament site as soon as they are confirmed. There are also useful links there for those who are attending hearings e.g. Guidance for Witnesses  and there is plenty of information from previous hearings. 
Another informative clip is this from the ABC news's coverage of the Darwin Senate Hearings Artists at Darwin Senate Hearings 2015 – you can see from this the types of comments and questions the committee can throw at those presenting to them. To help you with these Feral Arts has developed some additional guides that you can access by contacting TNN.
TNN is extremely concerned about how the funding void is being managed and the *impact of this on our sector in the coming months and into 2016 and the arts environment beyond.
This Facebook video from the Darwin hearings emphasises the Ministry for the Arts funding changes and the short & long term impacts of these on arts organisations, festivals, and the performing arts Djilpin Arts – Darwin Hearing
*Summary of responses to Theatre Network NSW's September 2015 survey on the Impact of the Commonwealth Arts Budget Changes on NSW theatre practitioners.
Please note that the survey is still open until the end of the NSW public hearing period (November 6th 2015).
Your input into this data pool is very important and takes less than a minute to do at Direct Survey Link  
The results so far:
32% of respondents confirmed the changes had impacted their capacity to operate or produce but that they were very likely to overcome this impact if the changes were reversed in 2016.

35% felt they were slightly or moderately likely to overcome the impact while 2.5% were not at all likely to overcome them.

38% faced uncertainty or cancellation of partnerships/projects as a result of the changes.

All respondents were concerned about the changes with 73% 'extremely concerned' and 70% facing either 'a great deal' or 'a lot' of impact as a direct result of the changes.
'It will take some time to rectify the damage done in 2015 as funding processes are repaired and money again flows into the small to medium arts sector'.
'A new work commission and philanthropic partnership was unable to proceed due to changes at Australia Council from budget cut and subsequent funding changes'. '
The changes have made future planning extremely uncertain. Our company had invested over the previous two years preparing for the Australia Council changes and the new funding model to come into effect from 2016. The scrapping of those changes, the maintenance of current funding levels for 12 months, the capped funding requests available and the significant increase in the likelihood of being defunded have made future planning for our company extremely difficult'.
'Our income from hiring venues and rehearsal spaces is affected as less people have funding for projects'.
'Cancelled shows that we as a venue have booked. Less product available from small to medium. Pressure on our education program…'.
'The impact will be very strong on my kind of projects and community engagement. … To apply for funding with the National Program for Excellence in the Arts, I need to connect with an existing organization and see if they are willing to include my project into their program and actively drive the process of applying and producing.'