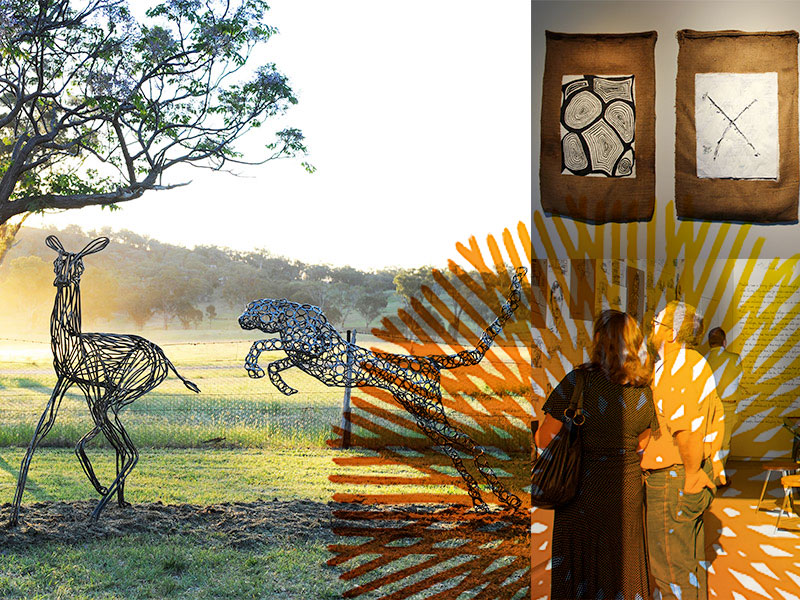 While every host community and state provides a unique regional landscape, there are some common themes underpinning all Regional Arts Australia conferences – 'Part Conference, Part Festival, All Arts' accurately describes the dynamic and inspirational experience that draws so many people from across Australia to these significant cultural exchanges.
2016 will mark the return of the conference to NSW for the first time in 14 years, and will see the introduction of the ARTLANDS brand to be used for all future RAA conferences.
ARTLANDS continues the tradition of Part Conference, Part Festival, All Arts with four jam-packed days of activity, conversation, discussion, debate and inspiration from across Australia and overseas from 27–30 October 2016.
This national biennial conference is the largest arts gathering in Australia and we hope to see you there in the inland City of Dubbo, gateway to the Great Western Plains of NSW.