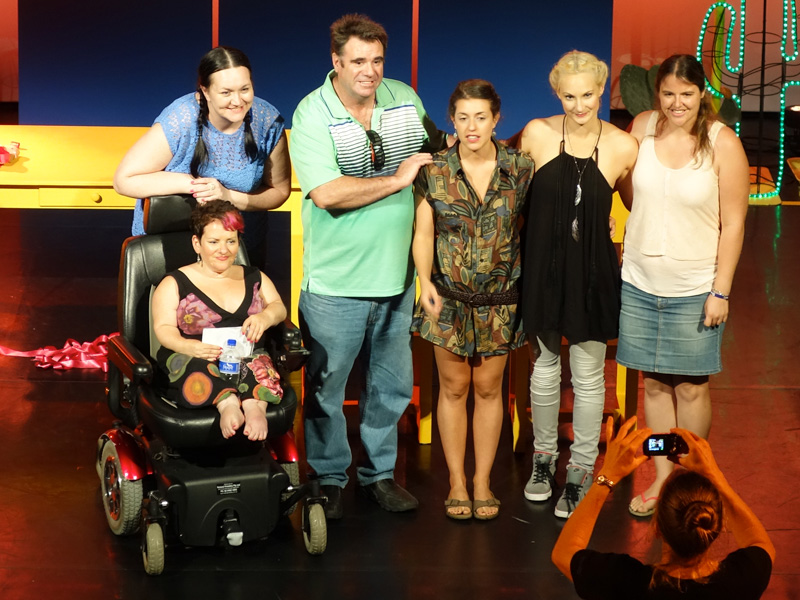 Caroline Bowditch's tequila-laced show 'Falling In Love With Frida' was intimate and inclusive. For Bowditch it is a natural way of working. And it was certainly something her audience wanted to see more of.
In the TNN Q&A that followed Bowditch's March show at Riverside Theatres, Caroline and her cast and crew responded with openness and enthusiasm to the questions and comments. Discussion ranged from font size for programs (just pick one and make it large) to discussion of sexuality, identity, accessibility, rehearsal process, touring and even state liquor licensing laws.
This event allowed all 40 guests to consider inclusivity not just as priority but as the bedrock for making performance. 'I work with the people who are prepared to do the work' said Bowditch and inclusivity is built into everything she does. She and her cast used movement, storytelling (through both sign language, written word, and spoken voice) and music to establish not only their connection, but each audience member's connection to Frida Kahlo. Through this connection we also experience love and inclusivity. Caroline makes it seem so easy so why is it often thought of as hard or yet another thing to do? Perhaps we need to change our thinking before we even enter the creative process. Caroline and her cast and crew wrote love letters to their bodies as part of the making of the show and invited us all to share our love with someone or something on postcards they handed out.
If you don't have a postcard consider the back of envelope or post-it note. Share it with yourself if no one else. For more from Caroline go to www.carolinebowditch.com
Thanks to Riverside Theatre, Caroline Bowditch and Outlandish Arts for supporting this TNN event.
Photo by Laura Hooker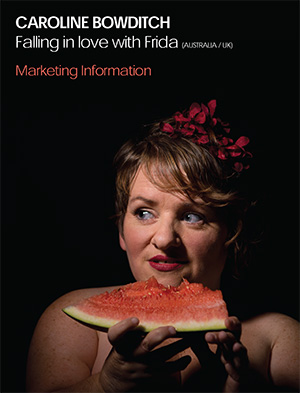 Want to learn more about the production of Falling in Love With Frida? Download the show pack!