Make and take the time to ask the questions & talk about Arab Australian contemporary theatre
Thursday 3 November, 7.00pm – 9.30pm, Bankstown Arts Centre
FREE ENTRY, LIMITED CAPACITY, PLEASE REGISTER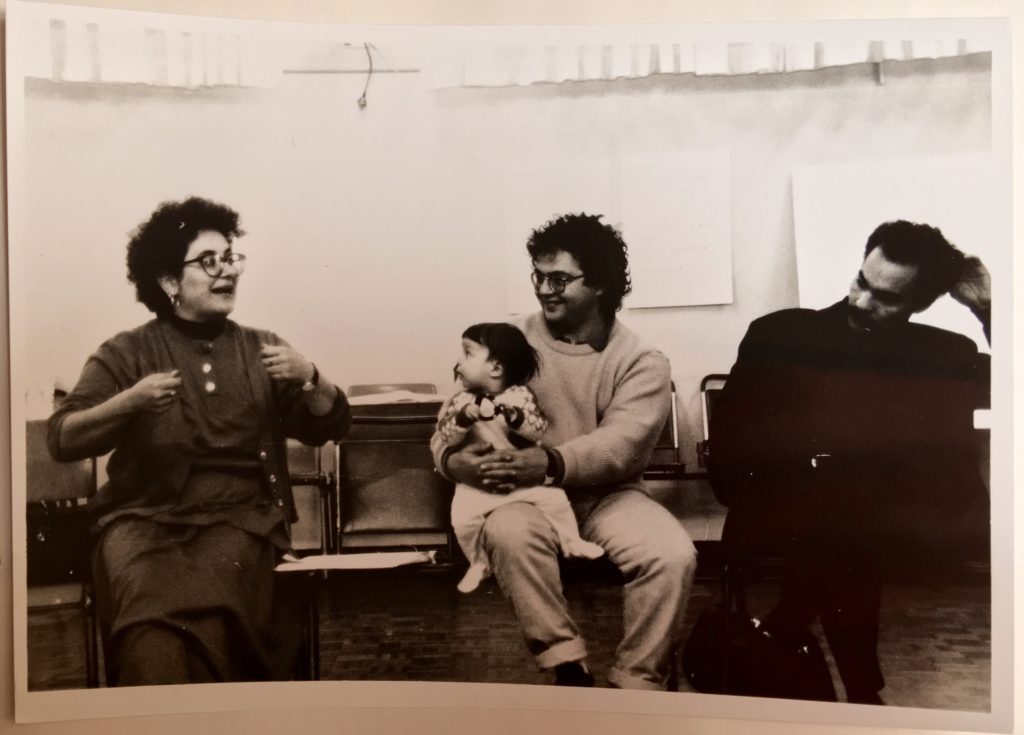 'Coffee, Tea & 25 Cigarettes' is an informal evening about Arab Australian contemporary theatre over the last 25 years. Artists who have been making Arab-centred performances in Australia – in English and Arabic – will share visuals and personal stories. All are welcome on Thursday 3 November in Bankstown.
This event has been inspired by remembering 'Cafe Hakawati' – a ground-breaking community theatre production, developed by Death Defying Theatre with Arab Australian communities (performed in October 199 1) at the time of the so-called First Gulf War.
In preparation for the November event, Creative Producers Alissar Chidiac and Maissa Alameddine have been in discussion with some of the artists: what story are you sharing in six minutes and forty seconds?! what is Arab Australian-centred theatre making, in your own terms? what are the critical questions you ask yourself when making work?
Opening critical discussion releases more questions and reveals ruptures: what work shifted your practice?… the need to have control over our own work!… the journey of coming to voice, to agency… but this is Australian theatre!… how the body physically changes to tell stories… emancipation through writing!… the context that the work arises in… sexual political theatre…  humour. we are often too serious!… what do audiences relate to?… out of the writer's hands through faith and trust… coming from a line of hakawati… being pulled by your past and your future… finding a sense of home in theatre…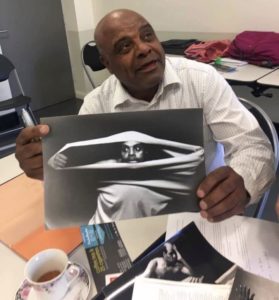 'Coffee, Tea & 25 Cigarettes' is produced by Arab Theatre Studio in partnership with Urban Theatre Projects and Bankstown Arts Centre, with the aim of gathering some of our contemporary cultural histories and having critical conversations. This event will be  'Powered by PechaKucha', short presentations that use the PechaKucha 20 images x 20 seconds format.
Creative producers: Alissar Chidiac, Maissa Alameddine
Presenting artists include: Aanisa Vylet, Alissar Gazal, Assad Abdi, Claudia Chidiac, Michael Mohammed Ahmad, Paula Abood, Saleh Saqqaf, Samah Sabawi
Thursday 3 November, 7.00pm – 9.30pm, Bankstown Arts Centre
FREE ENTRY, LIMITED CAPACITY, PLEASE REGISTER
For more information please go to:
https://www.eventbrite.com.au/e/coffee-tea-25-cigarettes-tickets-28446372867?aff=efbevent
https://www.facebook.com/events/1687824464878560/
https://www.facebook.com/arabtheatrestudio/