The Australian Cultural Diplomacy Grants Program (ACDGP) supports the delivery of high-quality public diplomacy initiatives which promote our economic, artistic, and cultural assets to an international audience. These initiatives strengthen Australia's reputation as an innovative, creative nation and foster collaborative people-to-people links internationally.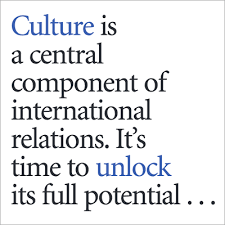 The ACDGP focus is on activities that contribute to advancing Australia's foreign and trade policy priorities and enhance understanding of Australia, particularly in the four priority regions (Asia; South Pacific; America's and Western Europe; and the Middle East and Africa).
Cultural Diplomacy Outcomes
Projects supported by the ACDGP should engage audiences, establish ongoing networks and promote collaboration and exchange and align to cultural diplomacy outcomes:
Expand audiences and markets for Australian artistic work and creative products.
Promote Australian expertise in arts production and management.
Leverage public-private partnerships.
Recognise the role of cultural actors as authentic and accessible agents of social change.
Influence perceptions of Australia at home and abroad.
Applications for the 2017 round of the ACDGP opens on 6th February and closes at 2pm AEST on 12th April 2017. Late applications will not be considered. Application should be made online through SmartyGrants. The 2017 ACDGP guidelines can be downloaded here. The outcome of the 2016 round of the ACDGP was announced on 31 August 2016. Current ACDGP grantees are listed below.
The Australian Cultural Diplomacy Grants Program is administered through the Public Diplomacy Branch, Cultural Diplomacy Section.
Email: cultural.diplomacy@dfat.gov.au
Source: Australian Cultural Diplomacy Grants Program – Department of Foreign Affairs and Trade