Audience development skills exchange
Amount: $6,000
Expressions of interest close: 14 March 2017
Notification: 28 March 2017
Activity dates: 1 April – 30 June 2017
Expressions of Interest are now open for Cross-Pollination, an audience development initiative.
This program offers peer-to peer learning for staff involved in audience development across different art forms and regions.
Each participant will be paired with a contrasting organisation and complete a two week exchange to discover how each works with audiences in situ. Group workshops before and after the exchanges will allow participants to develop plans and share experiences.
The intention is for future leaders in arts organisations to understand how audiences interact with different art forms and organisations, and the various strategies employed to attract, retain and/ or deepen engagement with audiences. The exchange will help participants identify good practice, encourage a rethink of current operations and generate new ideas that can be shared and applied to their own organisations.
The program will suit emerging to mid-career arts administrators involved in programming, curating, mark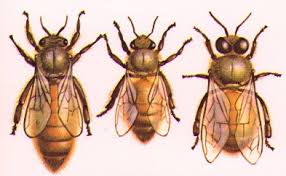 eting, education or community engagement, working in presenting and producing organisations of all sizes. We are looking for curious and collaborative people.
Participants will be matched by Australian Council staff, with reciprocal exchanges to take place between April and June 2017 at a suitable time negotiated by each organisation. Workshop dates will be advised following the selection.
Funds cover interstate travel, accommodation and living away from home allowance for two weeks. Travel related to workshop participation will be arranged directly by the Australia Council.