Too little, too late? As the arts sector picks up its skirts and moves to reposition itself after constant funding and political upheaval, this welcome announcement is by no means the end of the matter.
"Evelyn Richardson, chief executive of Live Performance Australia, also welcomed the decision but maintained concerns about ongoing underfunding of the arts. "It's not the full amount that was taken from the Australia Council and the Australia Council is still not funded sufficiently in our view," she said. "We are concerned that significant damage has already been done. We also want to know what the bigger picture plan was for stabilising the sector."

…

Catalyst will now shrink to a $2 million pool used by the department that will focus on areas of artistry outside the Australia Council's general purview, such as architecture and fashion. Gene Sherman, executive director of the Sherman Contemporary Art Foundation, said the small chest of funding would be useful because "the Australia Council doesn't cater for everything any more".

…

So although this is a 'great step' as Kip Williams, Artistic Director of STC added "This has been a disruptive period of upheaval for artists and for the small-to-medium sector particularly,".
Theatre Network NSW and many others in the sector see this as yet another indicator of the strong need for advocacy and increased government commitment to the arts. We are watching, learning, and working towards a more secure and brighter future for our artists, arts workers, and … our arts audiences and participants.
As our sister organisation Theatre Network Australia responded in Richard Watt's Arts Hub article on Saturday:
'This is excellent news for the arts and we are thrilled that the Ministry has decided to do the sensible thing and save us all from any further conflict and conversation about this program,' said Nicole Beyer, Director, Theatre Network Australia. 'Catalyst has proved to have duplicated up to 90% of the Australia Council grants and added no further value to arts funding in Australia.'

Tamara Winikoff Executive Director of NAVA said, 'The Australia Council now has the opportunity to right some serious wrongs which are destabilising the complex interdependent arts ecology. The Council will have the difficult task of weighing the priority of returning operational funding to the defunded small to medium organisations which are the engine room for experimentation, creativity and for building the careers of contemporary artists, against new claims by some of the major performing arts organisations which already receive almost 70% of the Council's funding allocation.'

The Media Entertainment and Arts Alliance (MEAA) welcomed the returned funds but said they had come too late to save dozens of small arts organisations and projects.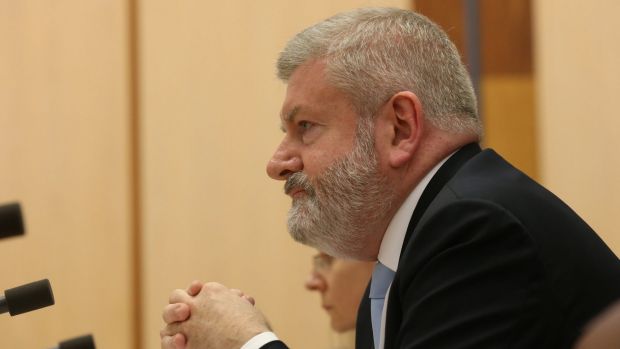 The Arts sector 'delighted' as the government axes George Brandis' arts 'slush fund' wr0te Michael Koziol in The Sydney Morning Herald on Sunday 19 March)
The arts community has rejoiced at the Turnbull government's decision to axe a George Brandis initiative for "excellence in the arts" and return the money to the Australia Council. The Brandis-era outfit, now known as Catalyst and dubbed a "slush fund" by arts observers, allowed the minister and his department to hand-pick projects for government funding.

Australia Council chief executive Tony Grybowski declared himself "delighted" at the policy reversal, which followed almost two years of pressure from arts groups and high-profile artists.The decision was a "positive indication of the minister's confidence in the Australia Council and our programs and activities", Mr Grybowski said.

In the shake-up, $61 million over four years will be transferred to the Australia Council, which grants funding to artistic projects, organisations and individual artists based on an independent assessment process.That includes $32 million already handed back to the council by Arts Minister Mitch Fifield when he took over the portfolio in 2015. The purpose is to boost funding to smaller artistic enterprises.

Senator Fifield said the change was an "important rebalancing" that showed the government was "open to feedback".One of the first beneficiaries of the new regime will be the Victorian Opera, which will receive a $340,000 annual grant to assist its transition to a major performing arts company, Fairfax Media can reveal. The Australian Brandenburg Orchestra in NSW will also receive an additional $250,000 a year. Kip Williams, artistic director of the Sydney Theatre Company, said handing resources back to the Australia Council was a "great step" towards ensuring the vitality of Australia's cultural industry. "This has been a disruptive period of upheaval for artists and for the small-to-medium sector particularly," he said. "Large companies rely upon a vibrant small-to-medium sector in order to grow and develop artists. … Source: Arts sector 'delighted' as government axes George Brandis' arts 'slush fund'
The ABC, The Australian and many other media publications have responded to this news and TNN will continue to update them to our website:
For more stories go to:
ABC's RN 'Books and Arts Daily' Interviews Tony Grybowski
"While the focus has been on arts funding over the last couple of years necessarily as we've gone through this significant change, I want to shift the conversation to being about the great work that individual artists do."
ABC Fifield Abolishes Catalyst Funds
Mumbrella Catalyst Scrapped but Union Fears for SMPA
The Australian on End of Funding Turmoil Comments on this site, somewhat understandably but sadly, fail to comprehend how the arts industry functions. Some work to do there…
The Australian Cheers and Fears follows with quotes including
Businessman and major arts donor Simon Mordant said the arts needed increased investment from federal and state governments as well as corporate and private supporters.

"The arts sector has been under-invested for a long period of time," Mr Mordant said. "We are now hitting the period of significant catch-up … Arts institutions are going to need significant funding."
Daily Review Catalyst Scrapped 2 years on
The Guardian Axing Abott-Era Fund