Theatre Network NSW recently caught up with Michael White of The Childers Group in Canberra and caught up on the concerns of artists and arts workers in our capital territory.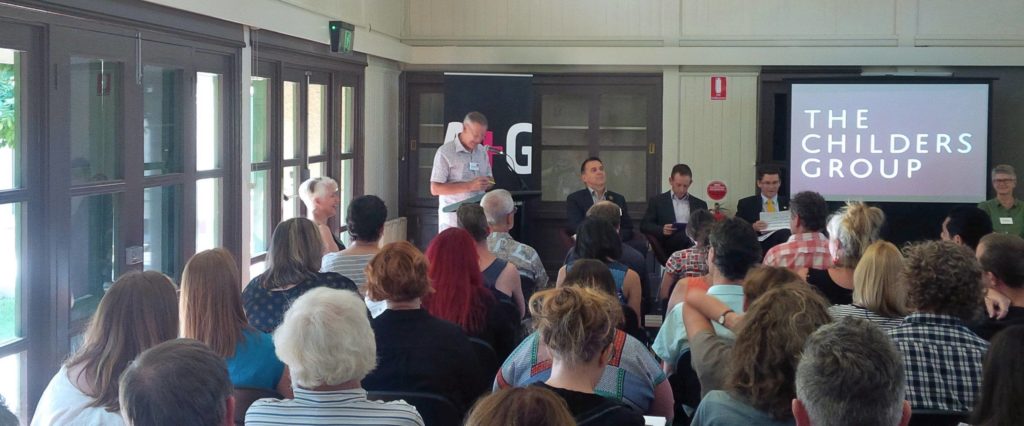 There is strong flow between our Canberra and NSW theatre sectors and active groups like The Childers Group and the newer Canberra Arts Action Group (see below) have been responding to ACT government funding and feeding into the national arts advocacy wherever possible.
TNN has recently archived the original 2016 #istandwiththearts curtain call campaign to its website and you can visit (or revisit) it here.
The Childers Group advocates for the arts in the ACT region and has been established and working actively on a range of ACT funding and advocacy issues with government and industry including #istandwiththearts. They are a volunteer group of experienced artists and cultural leaders and if you work in or across the ACT it is worth connecting with them through Facebook or Twitter or directly through their website.
For those wishing to connect with Canberra Arts Action Group (CAAG) you can email: ACTartistsfunding@outlook.com
On March 29th, CANBERRA's arts community rallied in force outside the ACT Legislative Assembly at lunchtime today to make the point that, as one banner put it, "Art changes lives".

Organised by the recently-formed Canberra Arts Action Group and led by arts writer and curator Anni Doyle Wawrzynczak, the event, held in front of ACT Arts Minister Gordon Ramsay and other members of the ACT Legislative Assembly, saw one of the biggest turnouts of local artistic luminaries in recent memory.

Spearheaded by a group of practising artists under the leadership of musician Michael Sollis, the demonstration derived from the announcement of surprise cuts to the Project Fund component of the ACT Arts Fund in December last year.