Contemporary Asian Australian Performance & Carriageworks launches 2017 Longhouse with the question: "Is Diversity a White Word?"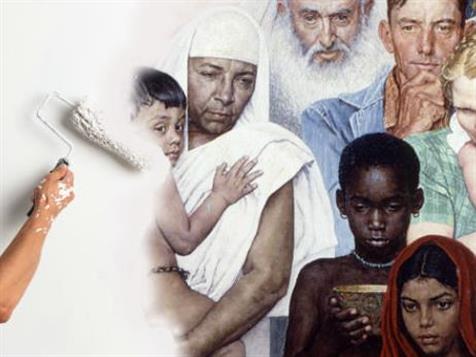 CAAP's Longhouse returns on 20 April, at our new home in Carriageworks, bringing the Asian Australian performing arts community together through a program of networking events, talks, performances and workshops. To get things off to a lively start, a conversation we have to have….
DIVERSITY IS A WHITE WORD
At the beginning of this year, artist and academic Tania Canas published an article for Artshub titled, Diversity is a White Word. Very quickly, it gained traction over social media, igniting debate and support. The first Longhouse of the year is dedicated to unpacking and discussing – as a community – the provocative ideas in the article. Is the scramble for diversity addressing deep causes of exclusion? Are quotas enough? Is the sector acting out of a genuine desire to engage and therefore – interrogate long-held, existing power structures? Joining the conversation are three arts leaders whose organisations have the potential to play an important role in this debate:  Tim Roseman (Playwriting Australia), Lena Nahlous (Diversity Arts Australia) and Kate Cherry (CEO, NIDA).  The evening will be facilitated by author and performer Jenevieve Chang.
The superficial scramble for cultural diversity is not addressing the deep causes of exclusion and the power imbalance in the arts.
The remainder of the 2017 Longhouse program will be officially announced after the discussion. Unique to the Sydney arts community, The Longhouse serves as a creative hub where all artists with an interest in exploring Asian Australian themes through contemporary performance can play, teach, learn, share, change and create.  The Longhouse combines informative and inspiring talks, performances, masterclasses and workshops with the opportunity to network.
Since its inception two years ago, CAAP has collaborated with organisations such as Sydney Theatre Company, Matchbox Pictures, Performing Lines and Blacktown Arts Centre to deliver this outstanding program for professional development opportunities, and building an Asian Australian artist community to engage in vital issues around their practice.
Says Executive Producer Annette Shun Wah: "In many ways The Longhouse has exceeded our expectations. Conceived as a way to bring artists together, it has proven to be a powerful connector between artists and organisations, opening what were previously perceived as closed doors, and delivering tangible outcomes."
Keep in touch with Contemporary Asian Australian Performance at caap.org.au