AUSTRALIA COUNCIL ARTS GOVERNANCE PROGRAM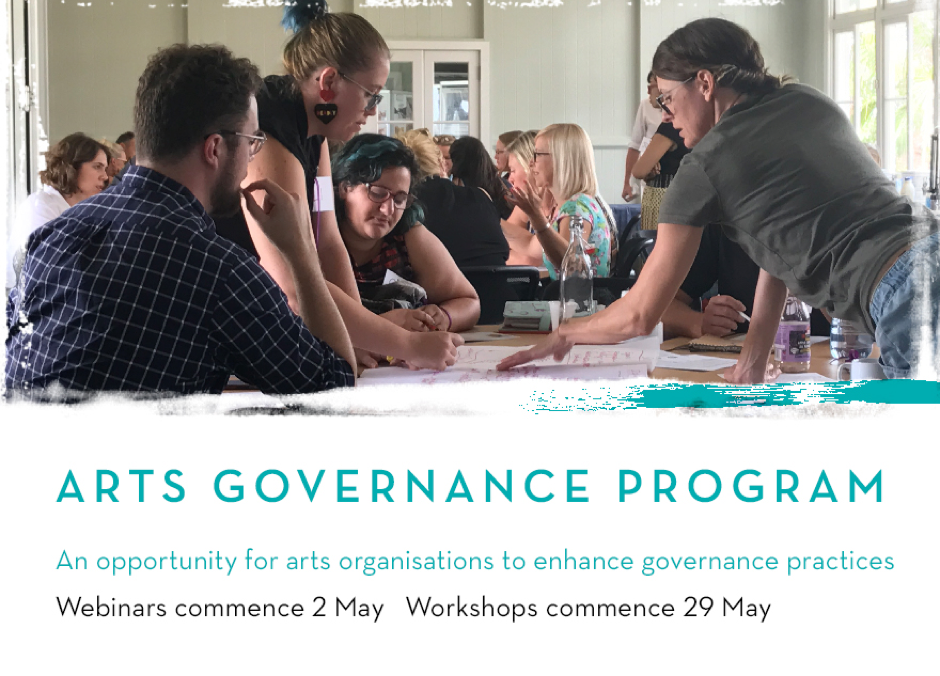 The Australia Council has launched a new, national Arts Governance Program with full-day workshops and webinars now open for registration. The program is being developed and delivered with the Institute of Community Directors Australia, an Our Community enterprise.
These workshops and webinars, primarily designed for small-medium arts organisations, will enhance governance practices of the board and senior management and strengthen understanding of the organisation's artistic health.
Workshops will be delivered nationwide, with the first release of dates now available. Webinars will explore key topics in further detail, and respond to questions raised in the workshops.
Registrations now open- www.australiacouncil.gov.au/artsgovernance