Question?
What do you get when you mix 3 NSW performing arts agencies and 50 presenters and producers from around NSW at The Theatre Bar at the end of the Wharf?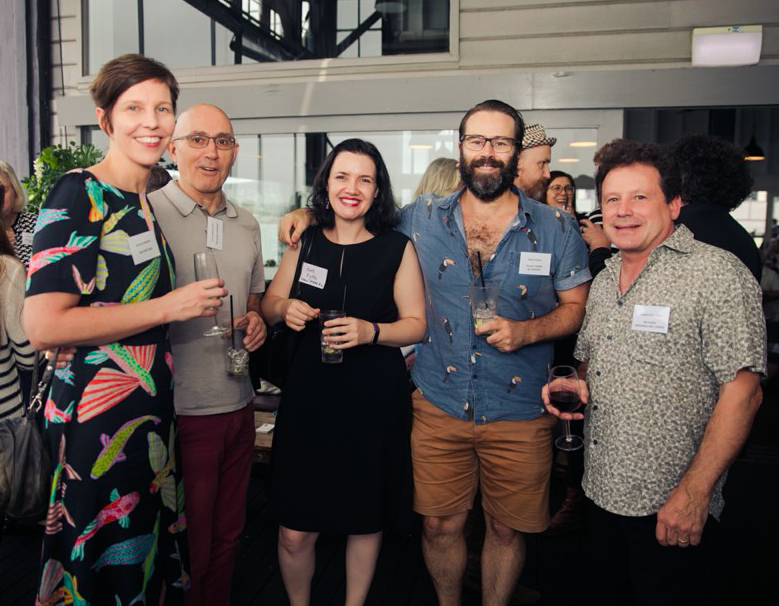 Answer … avoiding all the smartypants comments of course…?
The start of something. In fact the start of something wanted, appreciated, and full of energy.
Leveraging the first NSW & ACT Performing Arts Centre Association meeting for 2017, the Association in partnership with Arts On Tour NSW and Theatre Network NSW invited producers with ready-to-tour shows to partake of a great opportunity to network with NSW & ACT presenters for a couple of hours. All the invitations were taken up and there was a great mix of producers and presenters getting to know one another and their respective shows or venues a little better thanks to our venue hosts at STC's The Theatre Bar.
This type of event has been a long time in discussion as NSW & ACT Performing Arts Centre Association regained its operations, TNN consolidated its operations and Arts On Tour NSW reviewed touring opportunities for NSW. This foray into what all three agencies believe will be the start of many networking events for NSW producers and presenters was put together quickly as a way to take up the opportunity of a cluster of presenters and programmers being together. It was provided as a way to forge and maintain the connections and personal relationships that we know are critical to our industry.
There's will be more updates and events as we progress but already, apart from potential tours and performance opportunities, there is talk about:
small, rapid-response grants for producers to get to a community/venue when an opportunity arises and leverage those personal connections that are critical to touring;
venue presenters to be able to do the same;
skill sharing and development; and
plenty more opportunities to get together!
If you attended this event and would like to provide feedback or are interested in finding out more about the opportunities from this event, please get in touch with TNN on director@tnn.org.au 
More happy snaps will be available soon!