For those of you who have long been following the work of Julie's Bicycle, this post may not give you anything new but TNN has recently undertaken to complete an environmental assessment of our organisation using nothing but the resources through Julie's Bicycle and the support of like-minded theatre peers in Australia.
In the spirit of making this world a better place and knowing that the theatre sector is instrumental in this, we thought we'd share our journey with you in case you wanted to do the same. As we progress we'll share with you how TNN gets on with our pledge…and perhaps we'll inspire others to do the same or share their stories…
"Julie's Bicycle supports the Paris Agreement goal to limit global warming to 1.5 degrees Celsius by focusing on energy, the major source of carbon emissions for the cultural sector. More than 2,000 companies use the Creative Industry Green Tools, our suite of carbon calculators, and our certification scheme, Creative Green, is the recognised benchmark for sustainability achievement within the creative industries.
We have a deep engagement with the arts and cultural sector, working with organisations and independent professionals across the UK and internationally to embed environmental sustainability into their operations, creative work and business practice."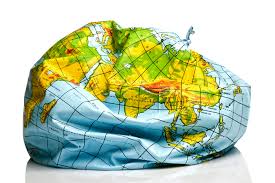 There is so much excellent work being done in theatre and the arts to improve our environment that it seems a shame not to also include a tiny peak into that:
What do you or your company do in this area? Do you feel overwhelmed, overjoyed or just determined? Please share your stories with TNN and your colleagues.