City of Sydney's revised Business Support Grants program are open and are suitable for theatre and live performance venues.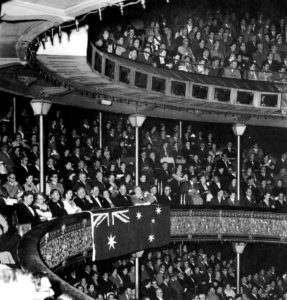 •             L
ive music and performance – matched grant up to $30,000 for venue improvements to grow and enhance the quality and quantity of programming, improve in-venue health and safety or improve venue acoustics.
•             Night-time diversification – matched grant up to $30,000 for 1 or 2 years for programming at night (6pm to 6am) to encourage increased variety of offerings in commercial precincts.
Closing date is Monday 13 November
For more information visit the City of Sydney 
website
An info session will be held at Customs House on Wednesday 27 September at 5.30pm
How to make an application
Take some time to read through the email below and the online info, then contact us following the instructions on the website. Links to the application form will be forwarded after speaking with City staff about your application.
If you are an industry body, precinct association or represent businesses who may be interested in applying for funding, Hugh Nichols from City of Sydney is very happy to come and present to your members. You can contact him and the others from the City of Sydney grants team on 
Phone: 02 9265 9333
 Email: communitygrants@cityofsydney.nsw.gov.au
Hugh has provided an example of how a theatre company or theatre venue might consider applying:
Spotted Pony Theatre

The Spotted Pony is a heritage pub in Newtown. It has a well-known kitchen and bar, an outdoor beer garden and hosts a live music residency on Friday and Saturday nights.

The pub owners are approached by a local theatre group proposing to convert the first floor of the venue – currently used for storage – into an independent theatre for hire. The pub owners agree to provide the space and an initial investment towards its fitout.

The theatre group develops a 3-year strategy focusing on the incremental development of the space.

In the first year, they decide to invest in basic lighting and sound equipment, seating and seating risers.

The Spotted Pony Theatre Group would be able to apply to the City for funding to match the pub owner's investment, as a contribution toward the cost of developing the venue.