Theatre Network NSW's 'NSW State of Theatre Address 2018'
Written by Suzie Miller, Playwright. 
Produced by Theatre Network NSW.
Prepared thanks to all participants in and attendees of the NSW Theatre Gathering 2018 at Darlinghurst Theatre Company's Eternity Playhouse on Thursday, 1st November 2018.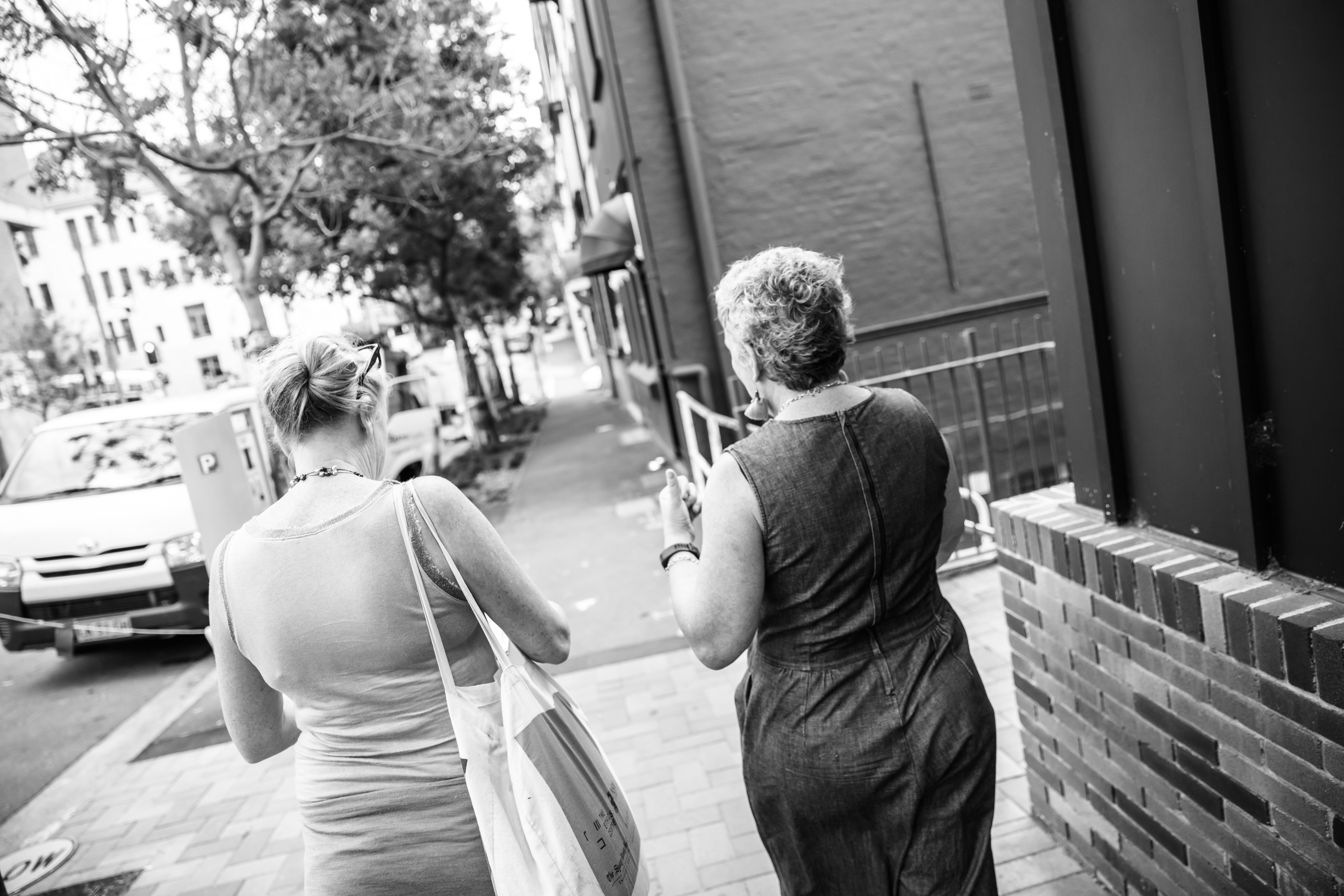 "It's 2025.
I'm a visitor to NSW from beyond.
I've heard about this phenomenal state of NSW as a connected, electric, exciting and innovative theatre state. There is excellence and electrifying work in diverse forms in small, medium and eclectic spaces. The streets lit up with the gob-smacking thrill of this cultural state.
I'm 30, 35, I'm 5, I'm 8. I'm a 17-year-old backpacker. I'm 40, 55, 85. I'm straight, LGBTIQ. I'm First Nations, European, Middle Eastern, Pacific. It goes on… but I am a human person drawn to where ideas and dialogue are ignited. I want my travel to inspire and inform me. I want to understand the stories, feel the connections, and return from my travels with stories, knowledge and, yes, some kick-arse Instagram photos.
I've seen Berlin, New York and London. But now it's all about New South Wales. And when I'm here I can see the impact on society: engaged young people, a rich mix of cultures shared by stories from First Nations I know so little about, strong women's stories, young people. There are physical, visceral, textural events everywhere. Panels and discussions to witness. I see these stories influence the culture, the people I meet in the streets, the bars, the parks. They are all talking.
How did this come about?
Well, on an ordinary day in NSW in a November of 2018, a government minister came and saw the leaders of a highly developed, multi-talented, intelligent theatre network. And that very minister there on that day saw and heard what was possible, what could be set in motion. He saw the supreme value of culture to community, enhancement, the economic flow. He saw the value of resourcing the artists. He saw about him what was already set in motion, the seeds of huge possibility, and ignited that possibility into a juggernaut. He understood that the bedrock of any community lies in the bringing together of people –  gathering and celebrating and laughing and crying together, forging ideas and challenging stereotypes. All of that is theatre.
That minister recognised that by advocating for the state of NSW to be thestate of theatre, the state of innovation and conversation, he created the possibility of a state standing strongly as a tall poppy. Calling on artists as cultural commentators. Recognising the call of theatre for a live, a truly live, dialogue and investing in culture. Saw that the NSW theatre network was an investment in excellence. A legacy that would see the state thrive for generations.
So, when you put these excellent theatre minds together what do they suggest to realise this vision?
Firstly, our own sector is a home, a house, a beautiful house that invites you in. A house, a home, where you meet all kinds: argue, disagree have a drink, have a bite. But that house has peeling paint and cracking walls. It needs renovation. It needs new rooms to fit everyone in because we love having all of you over. Help us knock down the old walls, build that new room, smash down the fence, let in the sun. This house has great bones. It is filled with serious potential. Come in businesses. Come in politicians. Help create the biggest, most important conversations: the grown-up ones for this state and this nation. We want to sustain this house, keep it green and environmentally conscious. Make sure it's there for our children's children's children. A legacy, something to be proud of.
We might be individuals but we are a powerful collective. A company that covers the entire state, a force that connects. We are artists and thinkers but we want to be friends with all sectors: business, government, social services, etc. We want the invisible lines that connect us all to be a network of electrical currents. An explosion of sustainable theatrical culture. We want the stories and the voices of all Australians to form part of that legacy. We will mentor our own, feed back into the sector as we always have, value our established artists, the wisdom of what went before. We will create good codes of good practise and respect. We will enrich with the voices that are already here, that live amongst us; provide opportunities and workshops through our extensive contacts. We have those contacts, we have those pathways, we have the artists, the excellence and talents to resource those new exciting voices. Injecting funds sets it all in motion. Injecting funds by seeing the vision. Prioritising that vision. Thoughtful allocations of funds, tax breaks, obligations on large companies to be innovative and to recognise the voices amongst them.
We will undertake as a community to help government sustain our artists to protect their mental health and reframe conversation so that speaking up is celebrated, training is part of the industry and ethical behaviour is a code of conduct. We will share our resources and not reinvent the wheel. We will not hide from the more challenging aspects of our craft. We will recognise the unique effects of expecting intimate and emotional spaces while protecting the people that live within them. We will create an industry where tickets are affordable so that young people and others on lower incomes are always part of this shared cultural conversation. Our artists will be supported and will then turn to greet audiences, to recognise that that community, the audience, is the other half of this conversation, the other half of the cultural community. We will have pop-up theatres, innovative venues, ignite our streets with verve and life. We will have immersive and experiential theatre where the audience is part of the cast. It will be accessible, diverse and reflective of the ongoing story this state, this nation is telling.
We want you, the Minister, your family, your colleagues, their people to meet us at our place. To meet the people that make, participate and create the community.
With increased infrastructure and an explosion in funding, this vision for 2025 is seven years away and we can make this happen. We have the seeds, we have the pathways, we just need the infrastructure and the funding to really let this state stand tall as the tall poppy of theatrical events, to inform voice and possibility.
The seeds are here, the time is now, the vision is shared and, Minister, together we can really make that happen.
NSW could be that place."
To listen to the live delivery of this address click here.