TNN is fortunate to sit on NSW Industry Training Advisory Body's Arts Sector Committee. Through this committee we receive updates on what training is available for the NSW theatre sector but are also able to feed into the industry training sector what it is you and our sector need.
Spots are still available for Octobers' Statement of Attainment in Work Health and Safety in Staging, Performance and Event Management.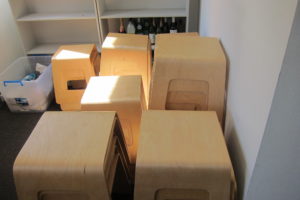 Location: City Recital Hall Ltd, 2-12 Angel Place, Sydney NSW 2000
(entry via Stage Door Intercom, Pitt Street end of Angel Place)
Dates & Time: 2 full days, Monday 17th October and Monday 24th October from  9.30am – 3.30pm
Attendance is required on both days.
As this course is fully-funded, attendees will require a Unique Student Identifier (USI).    If you did not study with TAFE in 2015, you can obtain a USI from https://www.usi.gov.au/
Please enrol in the course via the link:   https://enrolmentportal.ebs.tafensw.edu.au/Enrol/Process/GetStarted/158/820103