In the lead up to TNN's Beyond The Limits and Artlands Dubbo 2016, TNN has asked its presenters and panellists a few questions on their own theatre making and careers.
Here is Lindy Hume, Artistic Director, Opera Queensland: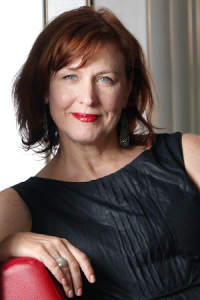 Why do you work in regional performance?
My home is in regional NSW (I live in Tathra on the far south coast) and I currently run Opera Queensland, and in both spheres I'm singularly focussed on making excellent performances for regional audiences. I love working in regional Australia – in my experience there's an intensity, genuineness and immediacy in the connection artists can build with audiences and communities that one doesn't always find in cities, and that's creatively exciting for a theatre maker.
Do you think a distinction should be made between performance made in regional areas and performance made in metro/urban areas?
Tricky question. Some artists/companies like the "regional" distinction, some don't. It all comes down to what the artist/creative team is trying to achieve with their work and how they're trying to connect with their audiences. Exciting work is exciting work, wherever it's made. I'm drawn to work that speaks with a bold, distinctive and authentic voice resonant of the place it comes from, whether that's Manhattan or Taranaki or Wuppertal or Bega. My concern is that while regional is the new black right now, there still seems to be very little recognition that artists making, or capable of making, exciting work of comparable standard (say "international festival" standard) might (and indeed do) live and work in regional Australia.
What would be the main advice you would give an emerging regional performance maker?
I'd say stick to your guns and your ambition to live and work in regional Australia, because people like you are our cultural future. Drink in the space, authenticity and inspiration of your regional environment, but make sure you keep your eye on the horizon and stay current in the world. While you're developing your practice, build local and national networks and a knowledge of the work of your peers around the country and internationally. The internet was created for you.
Beyond the Limits – regional theatre in the national landscape is TNN's major event for 2016.
For more info on Beyond the Limits or to stay in touch with all TNN events and updates you can Get Associated for just $25 
Important note for those attending: Room Change from RSL Theatrette to RSL Jacaranda Room. Event still within Dubbo RSL. Although the event will remain in the Dubbo RSL, Cnr Wingewarra and Brisbane Streets, Dubbo NSW. Directional signage and announcements will steer you in the right direction should you need.