NSW artists from all art-forms and across the State have been awarded a share of $99,942 to help build their professional development and overseas collaborations. 
The NSW Government's Artists Support grants provided through Arts NSW will assist 21 diverse artists develop their skills through mentorships, residencies and other research projects abroad.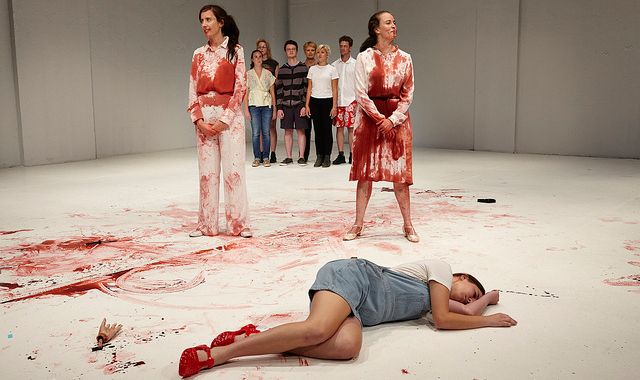 Congratulations to them all 21 successful applicants and a special mention to:
POST, the Potts Point based female performance trio, $4,980 to present Oedipus Schmoedipus in Montreal, Santiago and Auckland and explore other market opportunities and artist exchanges.

Lachlan Philpott, Stanmore (playwright), $5,000 to travel to San Francisco in April 2017 to work with MFA students and director Rebecca Wolf to complete his play promiscuous/cities at the American Conservatory Theatre.

Cat Jones, Coogee (interdisciplinary artist and performer), $5,000 to undertake a self-initiated program of professional development to include research and networking activities in Europe.

Dr Clare Milledge, Marrickville (installation artist), $5,000 to work with contemporary art curator Stina Høgvist at the Nasjonal Museet in Oslo to create a new performance work for Tori Wrånes' solo exhibition.